2017-11-20T05:58:05
2017-11-17T11:23:00
<![CDATA[ Clear winter roads keep us safe and the economy humming]]>
<![CDATA[

(BPT) - Across the U.S., more than 70 percent of the population lives in areas affected by snow and ice. Each winter the average driver in these areas will see more than 5 inches of snow on the roads. And when the snow is falling there are few things more comforting than the sight of snowplows and salt trucks making highways safe for commuters, shoppers and travelers.

According to the Federal Highway Administration, snowy, slushy or icy pavement accounts for more than 116,000 Americans injured and over 1,300 killed each year. In fact, 24 percent of all weather-related vehicle crashes occur under such wintry conditions. A study by Marquette University found that effective use of road salt reduced vehicle crashes by 88 percent, injuries by 85 percent and the cost of accidents by 85 percent.

In the Snow Belt, citizens expect roads to always be cleared of snow and ice, no matter how bad the storm, says Bret Hodne, public works director for West Des Moines, Iowa. To help meet those sky-high expectations, Hodne orders salt months before the first snowflake falls. His motto is "don't trust your climate" because if you plan for an average season, it's bound to be a record-setting winter of snow and ice.

Salt was first used in the 1930s for snow and ice control, but it wasn't until the 1960s that salt became widely adopted by snowfighters as one of the major weapons to keep winter roads safe. In an average Iowa winter, Hodne's department alone uses 4,000 tons of salt and keeps twice that amount in storage. Salt works by lowering the freezing point of water and when applied on already frozen roadways (deicing) it helps to melt the ice. When salt is applied before a freeze sets in (anti-icing) it helps prevent liquid water from becoming ice. This is why drivers will often see salt trucks out and about before the roads start to freeze.

Both methods give tires more traction with the pavement, keeping roads open and safe while protecting lives and commerce. How quickly salt melts frozen water is dependent upon a number of variables, including temperature, time and the rate of application. Fortunately, it is usually not necessary to melt all the snow and ice on a road. Merely destroying or preventing the bond between pavement and frozen water is a more efficient, economical and environmentally sensitive approach. In fact, salt is the single most effective and economical method for treating roadways.

In addition to enhancing the safety of our roads in winter conditions, those snowplows are doing a lot to improve mobility. Snowfighters reduce weather-caused delays and congestion, allowing for emergency vehicles to respond more quickly when people need help, making for shorter travel times for families, allowing kids and parents to get to school and jobs safely and on time.

In fact, a study by IHS Global Insight for the American Highway Users Alliance found that snow- and ice-related delays and shutdowns hurt hourly workers the most. This study also placed a monetary value on fast and effective snow removal and salting. According to the researchers, a state can incur economic losses of between $300 million and $700 million every day that roads are closed and impassable. So, those snowplows are not just helping keep families together and safe, they are helping to keep the lifeblood of our commerce pumping during winter storms — a thing for which we can all be thankful!
]]>
http://images.brandpointcontent.s3.amazonaws.com/31276261_thumb.jpg
http://images.brandpointcontent.s3.amazonaws.com/31276261_web.jpg
http://images.brandpointcontent.s3.amazonaws.com/31276261_wide.jpg
2017-11-10T13:01:00
<![CDATA[Winter is coming: 3 reasons why you need to install winter tires]]>
<![CDATA[

(BPT) - Winter brings unpredictable and dangerous road conditions, yet changing out all-season tires for winter tires isn't high on our priority list. No matter the type of vehicle you drive, tires are the only connection between a vehicle and the road. Improper tires put drivers at a higher risk of mishandling, including reduced control when trying to stop or steer and the inability to effectively accelerate.

When many drivers rely solely on a vehicle's drivetrain — four-, front- or rear-wheel drive — for traction control, do winter tires truly make a difference? Nokian Tyres, winter tire expert and the business that invented the winter tire, provided some insight on what every driver should know when it comes to seasonal tire care.

1) The difference between a winter tire and an all-season tire

Both are designed to handle the road for their season, and although both share similar technology, the differences allow them to master their conditions. All-season tires typically have large longitudinal grooves, rounder edges and smaller diagonal grooves for high-speed handling, whisking away rain and withstanding high temperatures.

Winter tires have dense, sharp edges throughout the tread pattern, tight grooves for maximum surface coverage and rigid walls for increased handling through ice and snow. Once temperatures are consistently at or less than 45 degrees, all-season tire compounds get hard, therefore hindering grip. Switch to winter tires before the temperatures drop to prevent rushing to change them during the first snowfall.

2) Winter tires' effect on performance and gas mileage

In general, dry handling and braking will be affected only slightly when using winter tires, but the safety gain in snow, ice and other winter weather is significant. Winter tires are designed to handle all winter weather, not just snow and ice. If you are consistently driving in conditions less than 45 degrees, winter tires will provide a noticeable difference on cold, hard surfaces.

Drivers typically notice a decrease in fuel efficiency during the winter, but their tires are only a small factor. For example, winter gas has special additives that compromise engine performance and roof racks add aerodynamic drag. The vehicle is also working through snow and ice rather than a clear summer road.

Additionally, winter tires are known to be louder than summer tires, and in the past, they were. New technology, such as the air shock absorbers in Nokian Tyres' Eco Stud System, have minimized the noise so there is less difference between studded, non-studded and traditional tires.

Driving with tires built for the worst weather will increase your driving performance and give you peace of mind that you're prepared for what's to come.

3) When and when not to use winter tires

Winter tires will wear quickly on hot driving surfaces compared to all-season tires due to their rubber compounds designed for colder temperatures. The tires might wear unevenly, not only causing poor summer performance, but also hindering their effectiveness in winter conditions. For these reasons you should not use winter tires year-round but use both all-season and winter tires.

Using winter tires will also prolong the life of your all-season tires. You will need to buy another set of tires for your car someday, but if you buy a set of winter tires, you will enjoy the benefit and safety of having appropriate tires for the weather conditions.

Winter is coming. Be prepared to get where you're headed with the best equipment and the most confidence you can.
]]>
http://images.brandpointcontent.s3.amazonaws.com/31180475_thumb.jpg
http://images.brandpointcontent.s3.amazonaws.com/31180475_web.jpg
http://images.brandpointcontent.s3.amazonaws.com/31180475_wide.jpg
2017-10-31T10:28:00
<![CDATA[6 tips to help keep your drive distraction-free]]>
<![CDATA[

(BPT) - As you drive down the street, the threat of potential distractions is everywhere. Federal research shows that distracted driving is a factor in one out of every six crashes, and accounts for 5,000 automobile crash-related fatalities each year.

While teens are commonly associated with distracted-driving issues — particularly texting — the issue affects drivers of all ages. To help reduce distracted driving crash-related injuries, and loss of life, the American Academy of Orthopaedic Surgeons and the Alliance of Automobile Manufacturers (Auto Alliance) offer these tips to help drivers keep their eyes on the road and hands on the wheel.

* Gear up before you go out. Whether it's your sunglasses, your Bluetooth(R) earpiece or your favorite hat, putting accessories on before starting your car allows you to keep your hands on the wheel, and not your wardrobe while driving.

* Stop for a bite. A quick bite for lunch should be enjoyed in a restaurant, or your non-moving vehicle, instead of on the go while you're driving. This allows you to take a break, enjoy your food and not worry about spilling beverages on yourself.

* Don't be afraid to pull over. If another matter begs your attention — such as settling a disagreement between your children — pull the car over to handle the situation properly rather than trying to attend to it while you are driving.

* Have a plan in place. Sometimes this is easier said than done. However, if you are traveling somewhere for the first time, you should understand your route before starting the drive. Program your GPS, or share printed directions with your navigator before you depart.

* Call them back. Cell phone usage is one of the leading causes of distracted driving-related crashes and not all of them are related solely to texting. If your phone rings while you're in the car and you do not have a hands-free headset already on, let the caller go to voicemail. You can always call them back when you arrive at your destination or your next stop.

* If you don't need it, store it. Sporting equipment, kids' toys or groceries, your car is the transport home for many things and sometimes those items can jostle back and forth while you're driving — particularly on those sharp turns. And when things start moving, your natural reaction is to take your eyes off the road and reach for them. Instead, secure items in the trunk or in another storage compartment before the drive.

Keeping your eyes on the road and your hands on the wheel is one of the most important things you do every single day you choose to drive so be sure to apply the tips above and make driving your No. 1 priority. Your loved ones and those you share the road with will thank you for it. For even more helpful tips and strategies to minimize driving distractions, visit www.decidetodrive.org.
]]>
http://images.brandpointcontent.s3.amazonaws.com/31757861_thumb.jpg
http://images.brandpointcontent.s3.amazonaws.com/31757861_web.jpg
http://images.brandpointcontent.s3.amazonaws.com/31757861_wide.jpg
2017-08-02T13:19:00
<![CDATA[5 late-summer road trip tips]]>
<![CDATA[

(BPT) - Last call for your summer road trip. Grab the family, call your friends: The Great American Road Trip still awaits. Don't let summer fade into the sunset without a last hurrah.

According to the Auto Club, you won't be alone: 37.5 million Americans hit the road during the Independence Day holiday this year, up 2.9 percent from 2016. And to no one's surprise, the Auto Club says the old-school, family-type road trip and visits to national parks and theme parks remain the most popular types of vacations for families.

They say getting there is half the fun, so before you head out on a "roadie," here are a few tips to make the trip safer and more enjoyable.

* Be flexible: It's always wise to plan ahead, and leave a little extra time in the master schedule, especially if you're traveling with kids. But it's also fun to be spontaneous, so don't plan too far ahead. Maybe you want to stop and see the world's largest thermometer in Baker, California. Make time for the fun stuff that's off the beaten path.

* Lost and found: There's nothing more frustrating than being lost, especially while on vacation. Use apps like Waze and Google Maps to help you get around traffic and get to your destination.

* Must-haves: Don't forget to bring: the cell phone charger, flashlight, batteries, bottled water/juice, first-aid kit, snacks, music and toys/games/videos for the kids.

* Clean sweep: Since your family or friends will be in your vehicle for several hours a day, be courteous and throw out the ancient Big Gulp cups, food wrappers, empty sugar packs, old gym clothes and all the junk you've tossed in your backseat the last few months. Besides, you'll need to make room for all the silly souvenirs you're going to buy along the way.

* Check, please: One thing you definitely need on a road trip is a reliable vehicle, so you'll want to make sure yours is in excellent, road-worthy shape. Pre-check everything, from all the fluids to your tires. Especially your tires — even the spare.

"I can't say enough about the importance of your tires, especially if you're heading out on a family road trip," says Fred Koplin, senior director of marketing and motorsports for Yokohama Tire Corporation, manufacturer of a variety of tires for passenger cars, SUVs and pick-up trucks. "Tires are the only part of a vehicle that actually touches the road and they affect everything from braking and steering to comfort and handling."

Koplin says while it doesn't matter what type of vehicle you drive, it's super important that you have the right tires to get the best handling, ride and treadwear.

For a fun summer road adventure — and daily driving, too — Koplin recommends a touring tire, which combines the comfort and tread life of a passenger tire with the handling and sports-like feel of a performance tire. "The Avid Ascend is a great example of a touring tire," says Koplin, "because it offers exceptional all-season performance, remarkable treadlife and excellent fuel efficiency."

To learn more about touring tires, Koplin says to check tire company websites like www.yokohamatire.com or your tire retailer's website for more help.

Koplin offers more tire tips that will help you throughout the year:

* Check tire pressure at least once a month — this takes about five minutes. Always use an accurate tire gauge and make sure the valve is free of debris and water. Consult the vehicle's owner's manual or placard on the driver's door to determine proper tire pressure. The correct tire pressure is specified by the manufacturer of the vehicle, not the tire manufacturer. Tire pressure should be checked when the tires are cold — at least four hours since the vehicle was last driven.

* Check your tread depth by placing a penny upside down into a tread groove. If you can see all of Lincoln's head, your tire's tread has worn down to the legal limit and you need to buy new tires.

* Tires should be replaced when the tread is worn down to 2/32 of an inch, the lowest legal limit. It's best to replace them before they reach 2/32 for optimal performance, especially in bad weather.

* Rotating your tires regularly promotes even wear of the tread. Tires should be rotated every 5,000 to 8,000 miles.

* Check your alignment at least once a year or sooner, especially if the vehicle is pulling to one side. This will help avoid uneven wear on tire tread. Tire balance should also be monitored.
]]>
http://images.brandpointcontent.s3.amazonaws.com/30652676_thumb.jpg
http://images.brandpointcontent.s3.amazonaws.com/30652676_web.jpg
http://images.brandpointcontent.s3.amazonaws.com/30652676_wide.jpg
2017-10-30T11:25:00
<![CDATA[What's the deal with teen driving crashes?]]>
<![CDATA[

(BPT) - It's no surprise that teen drivers get into more traffic collisions than their older counterparts, but why? Some reasons include less driving experience, a higher willingness to take risks and passenger distraction. The National Highway Traffic Safety Administration (NHTSA) reports that more than 350 teen drivers got into collisions due to some type of distraction, according to data from 2015. Forty-one of those fatalities were because of other occupants in the vehicle.

Forty-six states and Washington, D.C., limit teens from driving with passengers other than immediate family members until they receive full license privileges. Most often, they're restricted to only driving with one passenger for the first six months. However, NHTSA teen fatal accident data reveals that 16-year-olds drive with the most passengers, averaging 2.7 occupants who were involved in fatal accidents compared to 2.5 for 17-year-olds; 2.2 for 18-year-olds; and 2.1 for 19- and 20-year-olds.

"Passengers can be a huge distraction in the car, especially for young drivers who may not have the same reaction time as more experienced drivers," said Randy Petro, Mercury Insurance's chief claims officer. "Graduated driver's licenses exist for a reason and parents need to be diligent with their teens to ensure they're adhering to these rules and not driving around with their friends before the law says they can. Even then, it's important to keep their focus on the road."

Passenger distractions aren't the only causes of teen driving accidents. Here are a few more of which you should be aware.

* Time of day: 342 accidents and 394 fatalities happen at 6 p.m., respectively.

* Day of the week: Weekends are the worst time to drive, but more accidents happen on Saturdays (1,007 accidents and 1,191 fatalities).

* Speeding: 1,505 accidents were directly related to speeding.

Mercury Insurance created the Drive Safe Challenge to provide a platform for parents and teens to have serious discussions about driving. Its goal is to reduce the number of teen crashes and fatalities, and it includes tips to help parents communicate with their kids about appropriate driving behavior, as well as useful information and videos to assist teens with being safe behind the wheel. It has recently been updated to include common causes for teen driving accidents by state. Texas teens, for example, experience the most teen driving crashes with 709, while Washington, D.C., has the fewest at 2.

Be sure to talk to your kids and set ground rules before they get in the car, because being a good driver may even qualify them for an auto insurance discount.
]]>
http://images.brandpointcontent.s3.amazonaws.com/30453143_thumb.jpg
http://images.brandpointcontent.s3.amazonaws.com/30453143_web.jpg
http://images.brandpointcontent.s3.amazonaws.com/30453143_wide.jpg
2017-10-24T15:01:00
<![CDATA[ Men vs. women: Who's better behind the wheel?]]>
<![CDATA[

(BPT) - It's the age-old question: Who is a better driver, men or women? Are women more likely to adhere to the speed limit? Are men more inclined to drive in high-traffic areas? Perhaps there will never be resolution on the matter, but the latest Hankook Tire Gauge Index uncovered some definite differences between men and women when it comes to general driving habits and car maintenance.

1. Slow down, sir

Men can be more likely to speed than women under certain driving situations. According to the latest Gauge survey, men are more likely (34 percent) to drive above the posted speed limit in a school zone than women (21 percent). However, women and men are just as likely to drive over the posted speed limit on freeways (71 percent vs. 70 percent, respectively).

2. Women tread lightly


The National Highway Traffic Safety Administration recommends checking your vehicle's tires at least once a month. While 41 percent of men check the tread on their tires monthly, only 22 percent of women do so. Men report using several methods to check their tires, including a visual inspection (61 percent), the penny test (31 percent) or a tread depth gauge (26 percent). A visual inspection can be effective, but not precise. Hankook tires feature a tread wear indicator on the sidewall, but using a penny is a simple way to check the health and depth of the tread if you don't have a gauge handy. Insert a penny upside down into the tread groove. If Lincoln's head is still visible, it's time to replace the tire.

3. Where to?

No one likes to drive in traffic, yet men and women are divided on which city is the worst for driving. According to the Gauge, 41 percent of men voted Los Angeles as the city in which they would least like to drive, compared to only 25 percent of women. Women are doubly averse to driving through the streets of New York City, as 51 percent avoid driving there. Only 31 percent of males said the same.

4. Driving 101

If you took drivers ed, you can probably recite general driving rules: Leave one car length between the car in front of you for every 10 mph of speed, wait three seconds before going through a stop sign, and so on. The most recent Hankook Gauge Index discovered that over half (54 percent) of women learned these lessons, but only 7 percent still practice them. Fewer men say they learned these same general lessons (40 percent), yet they're slightly better at retaining them: 9 percent of men still adhere to those general driving rules.

5. Man's best friend

Did you know that men are more likely to secure their furry friends in the car? The Gauge found that over half (54 percent) of men use a seatbelt for their pets, while only one third (33 percent) of women do so. The American Humane Society recommends properly restraining pets prior to a ride in the car.

The road to determining who makes a better driver is winding and never-ending. No matter where you're headed, practice safe driving habits and make sure your vehicle is ready for the open road.
]]>
http://images.brandpointcontent.s3.amazonaws.com/31862259_thumb.jpg
http://images.brandpointcontent.s3.amazonaws.com/31862259_web.jpg
http://images.brandpointcontent.s3.amazonaws.com/31862259_wide.jpg
2017-10-24T15:01:00
<![CDATA[How you and your behavior affect your car insurance rates]]>
<![CDATA[

(BPT) - The average American driver pays more than $1,300 per year for car insurance, but some pay a third of that average while others pay nearly 30 times that amount, according to research by The Zebra, an auto insurance search engine. High prices, wide disparity in rates and a number of misunderstandings could be why a survey by the same company found nearly 61 percent of Americans think their auto insurance is too expensive, and nearly 29 percent think it's an outright scam.

"Many people don't understand how insurance companies arrive at the rates they charge," says Neil Richardson, a licensed insurance agent with The Zebra, which has created the first and only Insurability Score(TM) to help drivers understand the risk factors that affect their car insurance rates. "Just as credit rating companies consider a number of factors in determining your credit score, car insurers look at multiple factors in establishing insurance rates. Those risk factors are all aimed at assessing how likely a person is to not cost the company money, that is, whether they're more likely to file a claim."

Learning about auto insurance risk factors can help drivers understand the formula behind rates offered by insurance companies, and allow them to make changes to their behavior to avoid higher premiums, Richardson advises.

Here are four controllable factors that can influence your car insurance rates:

* How you drive — Just one DUI on your record can raise your rates by more than $1,000 per year, The Zebra found. Safe drivers who obey the rules of the road and have no traffic violations generally pay less for insurance than similar drivers who have violations. Practice safe driving habits. Hang up the phone, and don't speed, drive recklessly or drink and drive — all those behaviors can lead to violations that will significantly increase your annual premium.

* Continuous coverage — Keeping consistent insurance coverage without a lapse. One, three and five years of being continuously insured are major milestones to most insurance companies and you should potentially see a rate decrease after each of those. You don't have to be insured with the same company continuously — just have the coverage without any gaps.

* Your credit score — Car insurance companies use credit scoring information to further assess a driver's likelihood of a claim. Drivers with higher credit scores tend to have access to the best auto insurance rates, while those whose scores are lower often pay higher rates. Taking steps to increase your credit score by just one tier could save you as much as 17 percent on your auto insurance. (However, if you live in California, Hawaii and Massachusetts, credit score is not considered in your rate.)

* Whether you rent or own your home — While improving your auto insurance rates may not be top-of-mind when you're thinking of buying a home, auto insurers generally charge lower rates to people who own their homes versus those who rent.

Additionally, these factors can influence car insurance rates. Even though you may not be able to control these factors, knowing them can help you understand how much you're likely to pay for car insurance:

* Where you live — Insurance laws and costs vary from state to state. For example, The Zebra found drivers in Ohio have the lowest average annual premiums ($764), while those in Michigan have the highest average ($2,087). Location even matters at the ZIP code level because insurance companies consider the crime rates, weather trends, population density and other factors of where you live to predict the risk of you filing a claim.

* How old you are — Statistically, age is an indicator of how likely a driver is to have an accident resulting in a claim. That's why teen drivers pay the most (about $5,000 per year), drivers between the ages of 50-59 pay the least (less than $1,000 per year) and rates start to rise again after you pass 60.

* Your marital status — Married people typically pay less for car insurance than those who are single, divorced or widowed.

* How you use your car — Auto insurers look at whether you use your car to drive for business, to and from work, to and from school, or only for pleasure.

The Zebra recently launched Insurability Score(TM), the first-and-only-of-its-kind score that can help drivers understand the risk factors that affect their individual car insurance rates, and what they can do about it. The company provides the free score and helpful advice on how to improve it only to consumers as an informational tool; insurance companies don't use the score to set rates. Visit www.thezebra.com to get your free Insurability Score and comparison shop auto insurance policies through their powerful, independent and unbiased comparison engine.
]]>
http://images.brandpointcontent.s3.amazonaws.com/31802862_thumb.jpg
http://images.brandpointcontent.s3.amazonaws.com/31802862_web.jpg
http://images.brandpointcontent.s3.amazonaws.com/31802862_wide.jpg
2017-10-05T16:23:00
<![CDATA[5 tips to ready your ride for winter]]>
<![CDATA[

(BPT) - The winter driving season is … unique. No matter where you live, these aren't the same road conditions you enjoyed in June or July, and that means you can't handle your car in the same way. A winter-ready vehicle requires extra preparation. To get your vehicle ready for the season's unique driving conditions, apply these five tips.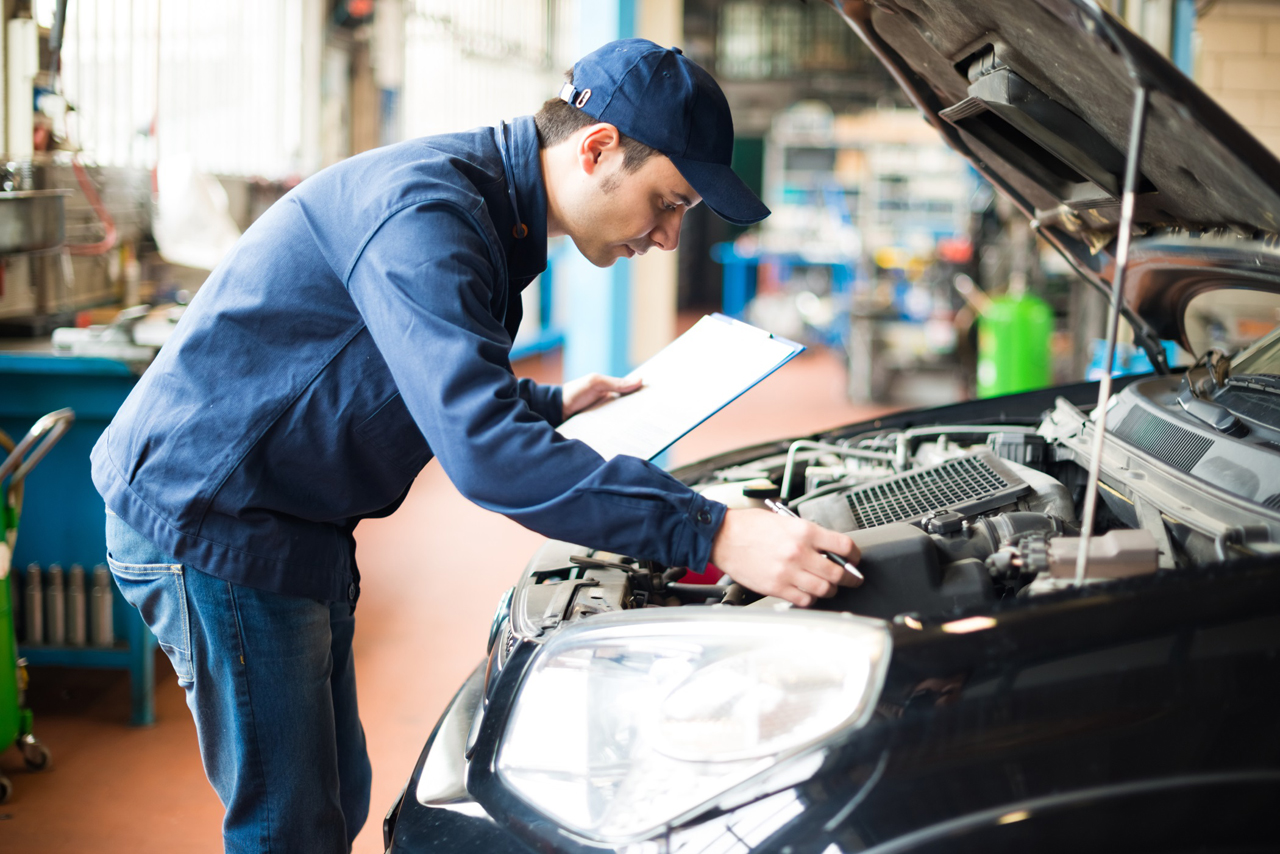 1. Start with a tune up.
If it's been awhile since your last tune up, now's the perfect time. A tune up with a certified mechanic is a great way to be sure your car is operating at tiptop shape and to identify any small problems that could become larger as time goes on. Be honest with your mechanic about your driving experience and ask plenty of questions. Your comments could help them identify a problem you both may have missed.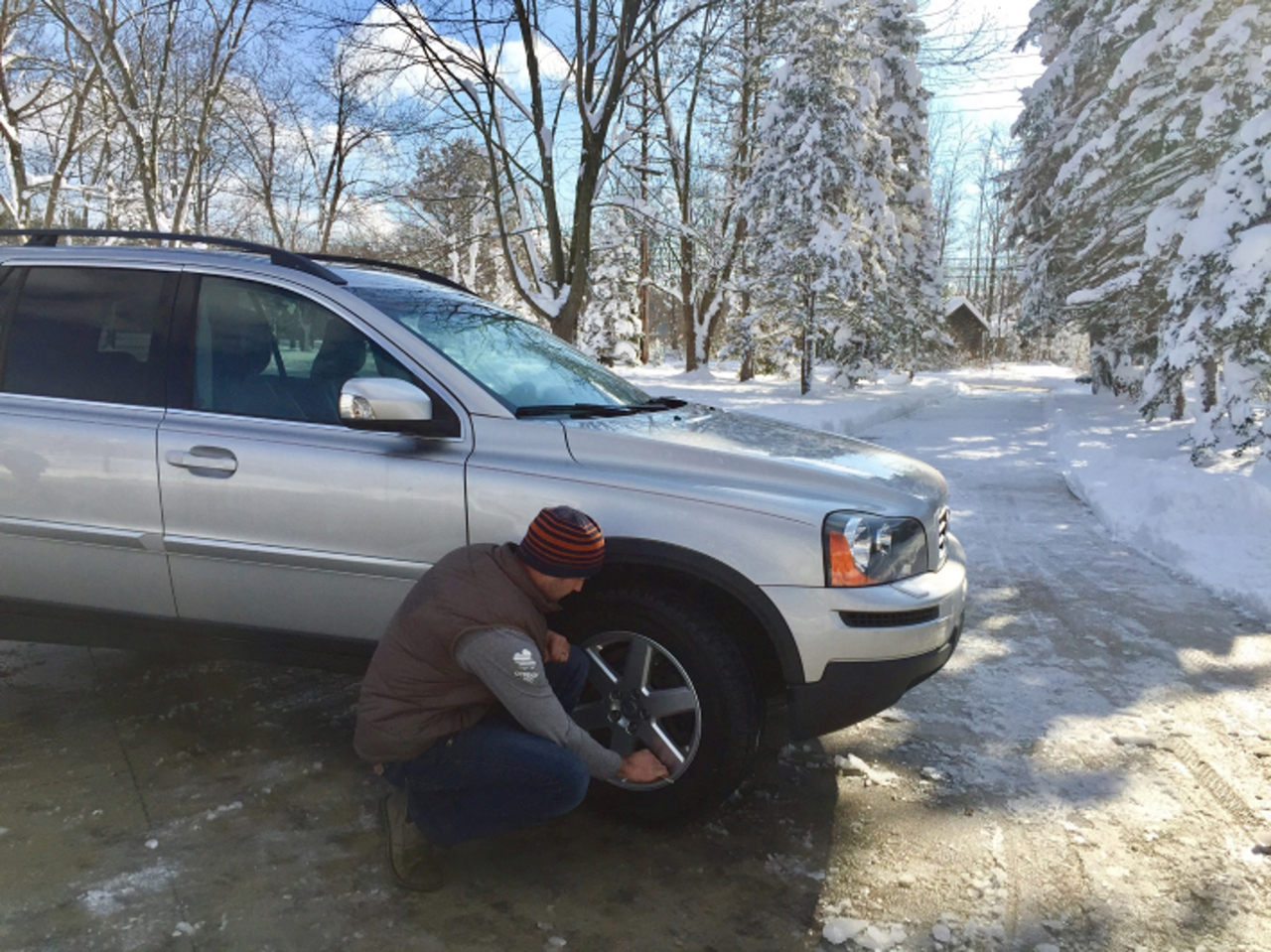 2. Apply your winter tires.
If you live in a region where temperatures regularly fall below 45 F and winter weather brings snow, sleet and ice to your roads, then you'll want a good set of winter tires. What makes a winter tire special – and important – is the tread design and tread compound which work well in cold sloppy conditions. A good example is the Yokohama BluEarth Winter V905 which is specifically designed to maintain traction during unfavorable conditions by diverting snow and moisture away from the tires to improve your stability and prevent sliding. If winter road conditions are a problem where you live, don't leave home without your winter tires.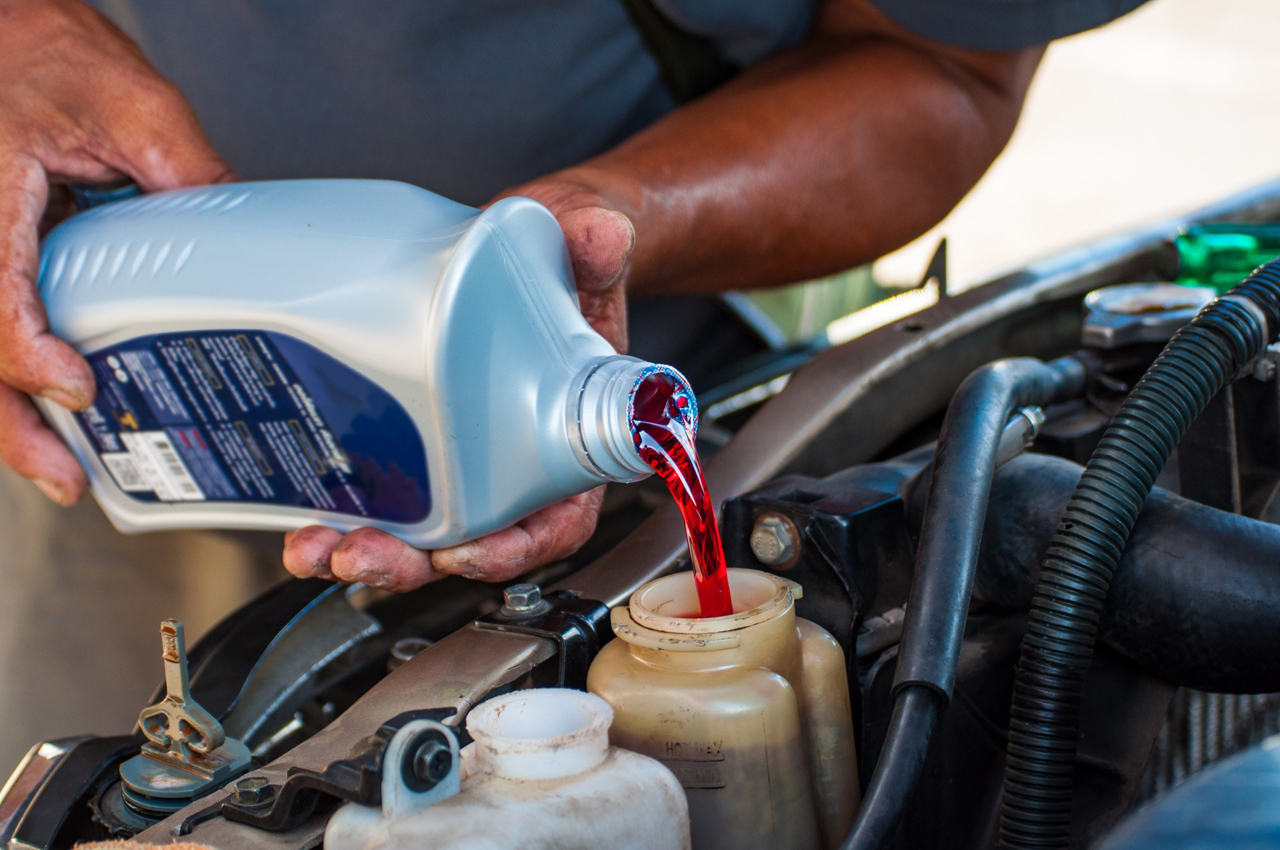 3. A quick top-off.
Even if you've just had your car in for a tune up, there are still benefits to establishing a maintenance check-in regimen during the winter. Start by checking your air filter and fluid levels, including your power steering, transmission and brake fluids. From there move on to check your windshield washer fluid as well as your coolant and refill any/all of these if they are not to proper levels. Set a date to check all of this on the first of each month and your car will be ready when you need it most.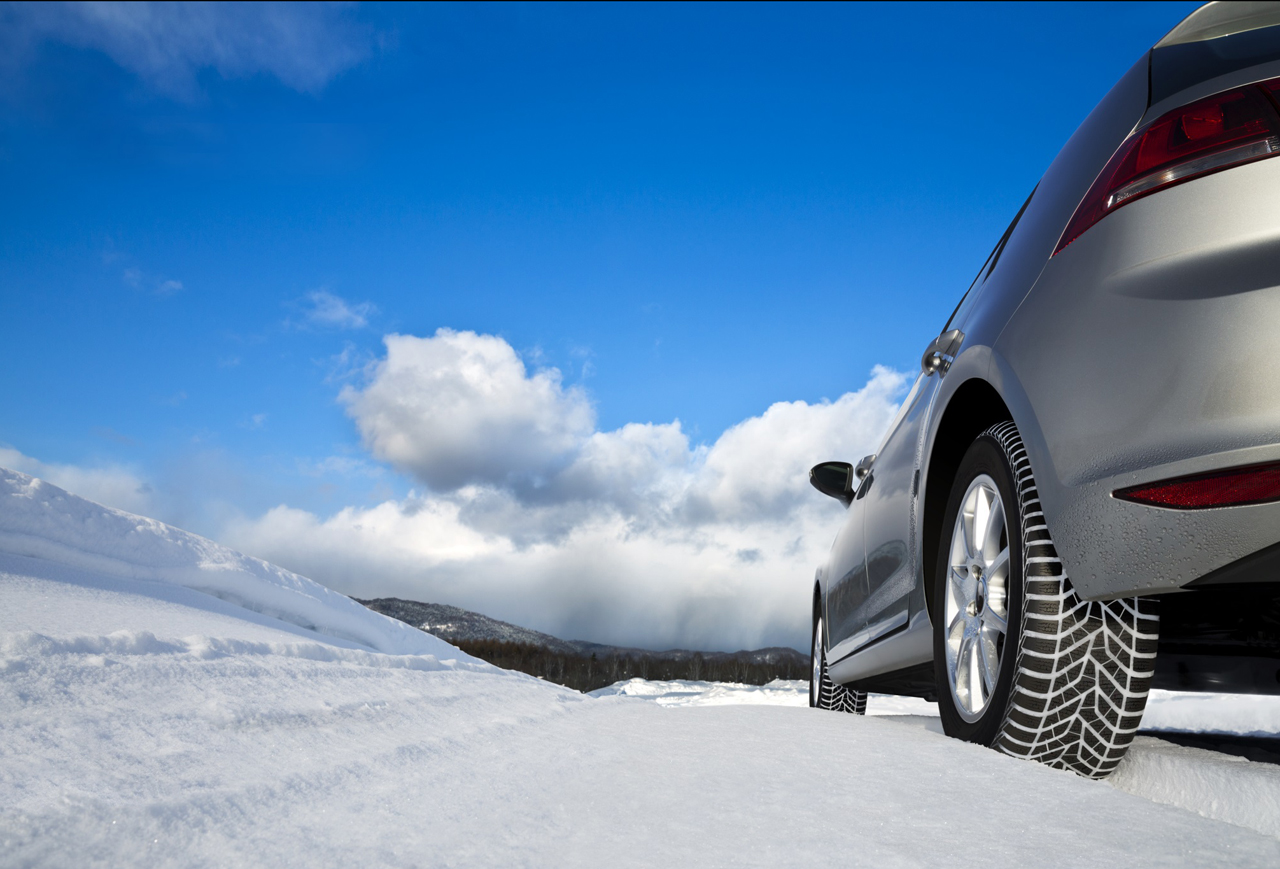 4. Your tires need a maintenance plan as well.
Like the rest of your car, your tires need maintenance throughout the season too. Checking your tires' air pressure and tread depth is important during the winter because tire pressure naturally drops in colder temperatures and a shallower tread depth will worsen the traction of your tires. You can find the proper pressure for your tires in your vehicle's owner manual or on the inside jamb of your front doors. To check your tire tread, all you need is a penny. Insert the penny into your tire tread upside down. If you can still see Lincoln's head, your tires are worn and it's time for them to be replaced. More info here.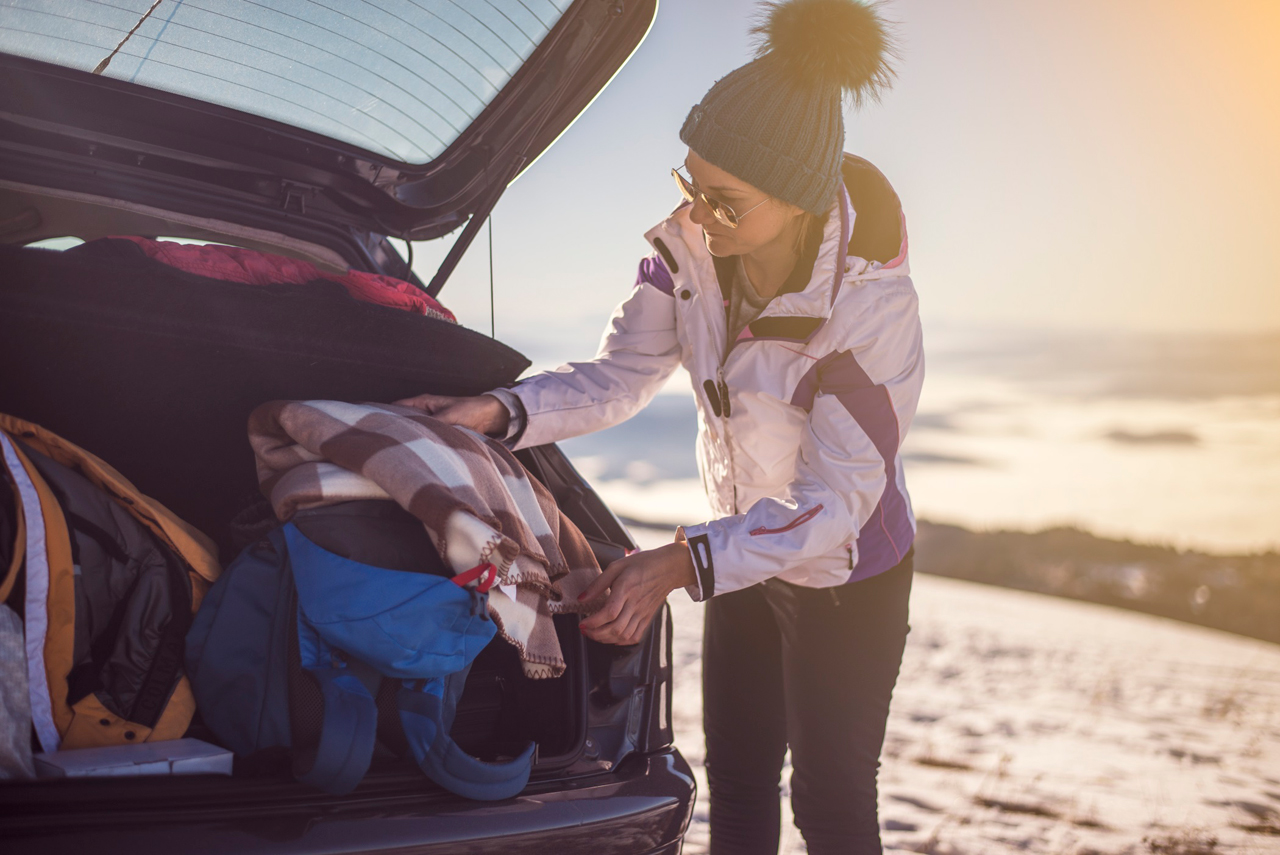 5. Pack a winter preparedness kit.

Accidents happen, and they're an even bigger concern in the winter. That's why it's good to be prepared. Pack a bag with a blanket, flashlight, batteries, gloves, water, boots, snacks, a battery-powered cell phone charger and a first aid kit. Any or all of these items will be invaluable if you become stranded. And to keep your car running in winter conditions, be sure your trunk includes an ice scraper, jumper cables and a bag of cat litter in case you need some impromptu traction. Plan ahead and you'll be ready for whatever the year's most unique driving season has in store.
]]>
2017-10-02T07:01:00
<![CDATA[Road salt means safe roads]]>
<![CDATA[

(BPT) - State and municipal departments of transportation are gearing up their winter maintenance plans to prepare for snow and ice. In addition to plows, road salt is an important tool to keep roads clear. Every year these agencies stockpile sufficient salt to last the winter season and store it in strategically placed barns.

"Snowfighters" (those responsible to clear snow from roadways) are out in force in salt trucks before snow and ice is expected. They pretreat the roads with salt brine, a mix of road salt and water. This brine sticks to the road surface and helps prevent ice from forming in the first place, making winter travel safer. And the safety issue is a substantial one. Statistics from the U.S. Department of Transportation show that there are about 115,000 people injured every year on snowy, slushy or icy pavements and more than 1,600 people killed each year on winter roads.

The good news is that a Marquette University study showed that a good winter maintenance program that uses road salt reduces accidents on winter roads by about 88 percent and can reduce injuries by up to 85 percent.

A key goal for many agencies is tracking their winter maintenance actions in great detail and ensuring that their actions are optimized to meet their goal of safe roads for the driving public. In Idaho, for example, new salt-spreading units allow them to track how much salt they apply to the road, and other sensors allow them to check that the road is responding as expected to the salt application, and is not getting slippery. This also helps reduce costs. They have seen a 29 percent reduction in annual winter maintenance costs since introducing the new technology.

Maintaining mobility is also a big concern, as people need to get to work or the grocery store and kids need to get to school. Clear roads allow ambulances and other emergency vehicles to perform their life-saving services. A study for the American Highway Users Alliance found that the cost of having roads closed down is substantial — between $300 million and $700 million a day for a state in direct and indirect earnings. One study suggested that the costs of maintaining the road system during a winter storm are completely recovered in the first 25 minutes of winter-maintenance activities, because of the improvements in safety and mobility that the improved road conditions bring about.

Care for the environment is also a key issue in safe and sustainable snowfighting. Several studies have shown that when road salt is properly applied at the right time and place to keep roadways safe and passable, environmental impacts can be effectively managed and minimized. Modern roadways are not a natural feature of the environment and are specifically engineered to satisfy our demand for personal and commercial mobility — factors that are basic to the quality of life.

A comprehensive study by environmental researchers at the University of Waterloo and Environment Canada found that when best practices, as outlined in Canada's Road Salt Code of Practice, were used, chloride levels were reduced by half. Another study by the Guelph University Research Review found that recycling stormwater runoff could reduce chloride peaks in streams without adversely affecting road safety. In cooperation with the city of Toronto, researchers used the EPA Storm Water Management Model to design computer-controlled stormwater containment systems to serve as a guide for future mitigation applications.

Salt is our most important winter resource, because it saves lives and protects the economy. It is economical and extremely effective.
]]>
http://images.brandpointcontent.s3.amazonaws.com/31273666_thumb.jpg
http://images.brandpointcontent.s3.amazonaws.com/31273666_web.jpg
http://images.brandpointcontent.s3.amazonaws.com/31273666_wide.jpg
2017-09-06T09:01:00
<![CDATA[Riding is the new driving: How to make the most of your ride ]]>
<![CDATA[

(BPT) - New to ridesharing? So are most people, both drivers and passengers alike. Ridesharing matches you with a nearby driver who will pick you up and take you where you need to go. Calling a ride is as easy as opening up a ridesharing app and tapping a button; a driver will then arrive within minutes. By using a ridesharing service, you can help your community by reducing traffic, connecting with your neighbors, and keeping your local economy strong.

One major player is Lyft, the fastest-growing on-demand transportation service in the U.S., covering 94 percent of the U.S. population. Once you have the app downloaded, all you need to do is enter a prepayment method, designate your pickup and dropoff location, and you're set! In just a few minutes your driver will be at your location ready to go. The app allows you to track the location of your driver so you will always know exactly when to be ready, and if you can't find your driver you can easily send them a text or give them a call.

1. Riding shotgun — Front seat or backseat? That is entirely up to you! Looking to be social and connect with your driver a little more? The front seat is the place for you. If you prefer a little more solitude, then the backseat might be best. There isn't a wrong answer — just go with whatever feels right. Here is an easy conversation starter: Drivers often make excellent recommendations if you're visiting a new city. As a local, they know the hot spots best.

2. Feeling TIPsy? — After a night of socializing, you should rely on ridesharing to get you home safely. And if your driver provided stellar service, got you to your destination in record time or had a sick ride, you might want to tip them for their hard work. Tipping is always optional but always appreciated.

3. Safety first — Is ridesharing safe? Yes! Ridesharing is a safe and reliable way to get from point A to B with a little help from someone in your community. In fact, 87 percent of Lyft drivers have given a ride to a neighbor. Good thing that companies across the industry are dedicated to safety. For instance, Lyft ensures that every driver is screened before they're permitted to drive on their platform, starting with professional third-party background and DMV checks. In addition to the background check, Lyft has a dedicated Trust and Safety team on call 24/7.

4. Ride your way — You have another wedding next weekend and you want to arrive in style, but you also want to save a little money on the ride home. Are there options in ridesharing that cover both types of service? Yes! Across the ridesharing industry there are a wide range of options to suit a wide range of needs. If you're looking to save some money, try sharing your ride with someone else. If you have a special date or an important meeting, you can splurge for a luxury black car.

5. Best of both worlds — If you happen to have a qualifying four-door car, you are totally able to use your free time and spare seats to make some extra cash. Driving on a platform like Lyft is great because you can seamlessly switch between rider and driver. Going to that hip area of town that never has parking? Call a ridesharing service! Have a few hours to spare because your mom's flight is delayed? Open the driver app and make the most of that time.
]]>
http://images.brandpointcontent.s3.amazonaws.com/31656401_thumb.jpg
http://images.brandpointcontent.s3.amazonaws.com/31656401_web.jpg
http://images.brandpointcontent.s3.amazonaws.com/31656401_wide.jpg
2017-09-28T11:01:01
<![CDATA[Letting go of the wheel: Why consumers should trust self-driving cars]]>
<![CDATA[

(BPT) - Driverless-car technology is advancing rapidly and the potential benefits are vast. Experts predict self-driving cars will save millions of lives by reducing accidents. Other benefits will include reduced rush-hour congestion and improved mobility for the elderly and people with disabilities.

The challenge is people are leery that a car can safely and effectively drive itself.

According to a recent AAA report, "Despite the prospect that autonomous vehicles will be safer, more efficient and more convenient than their human-driven counterparts, three-quarters of U.S. drivers report feeling afraid to ride in a self-driving car, and only 10 percent report that they'd actually feel safer sharing the roads with driverless vehicles."

It appears the key to turning the vision of self-driving cars into a reality depends on humans being able to trust them. Industry experts can make the perfect driverless technology, but if no one wants to use it, it won't matter.

"The idea of autonomous vehicles is as much a human and social challenge as it is a technological challenge," says Matt Yurdana, Creative Director for Intel's Internet of Things Experiences Group.

One aspect of driverless-car design that has the potential to build trust is the human-machine interface (HMI) — essentially the focus is on the way humans interact with machines to ensure a high level of comfort.

To explore HMI, Yurdana and his team conducted a Trust Interaction Study with people who have never been in an autonomous car before. Conducted on a closed circuit at Intel's Advanced Vehicle Lab in Chandler, Arizona, the study found several points that will be important to address in order to build people's trust for driverless technologies.

Machine judgment: Although participants were skeptical that driverless technology could handle unexpected situations like jaywalkers, they also believe self-driving vehicles are safer because they eliminate human error.

Personal, private time: The idea of having free time while riding in a self-driving vehicle inspired many to imagine how they might use their ride time, while a few others were apprehensive about lack of interaction with a human driver.

Vehicle redesign: For some, riding in the back seat where there were no vehicle controls makes them feel uneasy. Even the autonomous movement of the steering wheel caused some anxiety. Participants discussed removing legacy design features from cars to alleviate this nervousness.

Seeing is believing: People need to understand the technology, but seeing and experiencing the vehicle as it sensed and responded to what was happening around them — proving it works — helped participants gain confidence.

Human-like interactions: Participants expressed a desire to use their own voice to communicate with the car. Being able to converse and exchange information as they would with a driver was seen as a positive.

Although limited in scope, the study's results were unanimous. Every single participant had more confidence in driverless cars after experiencing the technology for themselves, even those who were initially apprehensive.

"Trust equals safety," says Yurdana. "It equals confidence and comfort that's not only physical but psychological."

Ultimately it's a shift in how humans trust technology, not just another human being. People trust strangers all the time. For example, we don't think twice about taxi drivers, airline pilots, train conductors, etc. However autonomous cars require people to build this same level of trust, not with humans, but with technology.

For some, this idea is nerve-wracking. But this study gives technology experts guidance on what to focus on to grow consumer acceptance — and therefore adoption — in the future.

To learn more about self-driving cars and autonomous driving, visit www.intel.com/automotive.
]]>
<![CDATA[http://www.brandpointcontent.com/printsite/videodisplay.aspx?articleid=31653&videoid=823&html5=True]]>
2017-08-31T12:01:01
<![CDATA[6 simple steps to avoid distracted driving]]>
<![CDATA[

(BPT) - Mobile phones have become an essential part of life for most people, helping them stay connected and increase productivity. However, this technology can also be a distraction when driving, which puts everyone on the road at risk.

More than one-quarter of all car crashes involve phone use, both with handsets and hands-free, the National Safety Council reports. Considering many states and countries don't yet compile and report data on cellphone use following a crash, this number is likely much higher.

Distracted driving isn't just an issue for young adults. High technology use means this is a problem across generations. For professionals in particular, the expectation to stay productive and reachable means a constant temptation to use cellphones when driving.

Recognizing the ethical and liability issues that arise when employees drive while distracted, employers across the country have begun implementing distracted-driving policies. Typically, these policies prohibit employees from using mobile phones while driving on company time.

In January 2017, the NSC reported that Cargill was the largest privately held company to prohibit the use of mobile devices, including hands-free technology, while an employee is driving on behalf of the company. Cargill's Chairman and CEO David MacLennan just marked the one-year anniversary of following the policy.

"I had to try the policy myself first," says MacLennan. "Once I knew what it would take to go completely cellphone free in my car, I could then make it work for our entire company."

Based on his experience, MacLennan offers these six simple steps for anyone looking to eliminate distracted driving yet stay productive and responsive to your job.

1. Auto response
Use a free automated response app to let callers know that you're driving and can't take the call. You can personalize the response so incoming calls or texts receive a text message saying you're on the road.

2. DND
If you're driving a vehicle outfitted with communication technology, use its "do not disturb" feature to unplug from calls and texts while behind the wheel.

3. Block drive times
Just as you schedule meetings, use shared calendars to block times you'll be driving. This alerts anyone else connected to your calendar when you'll be out of touch.

4. Out of sight, out of mind
A study by AT&T found that 62 percent of drivers keep their phones within reach in the car. Put yours where you can't see or reach it, such as in the back seat.

5. Pull over
If you must take a call while on the road, let it go to voicemail and pull over in a safe location to return the call. Plan pull-over "cellphone stops" along your route if needed.

6. Avoid all distractions
Cellphones aren't the only cause of distracted driving. Eating, grooming and reading are activities people try to tackle while driving. Be smart and simply stay focused on the road.

Driving safely should be everyone's top concern when behind the wheel. These simple steps can make it easier to resist the temptation to pick up the phone or do another activity that can wait until you've arrived, safely, at your destination.


]]>
http://images.brandpointcontent.s3.amazonaws.com/30588481_thumb.jpg
http://images.brandpointcontent.s3.amazonaws.com/30588481_web.jpg
http://images.brandpointcontent.s3.amazonaws.com/30588481_wide.jpg
2017-08-29T16:01:00
<![CDATA[ Back-to-school lessons for drivers ]]>
<![CDATA[

(BPT) - With Americans around the country adjusting their daily commutes and driving habits to accommodate back-to-school schedules, it is a great time to brush up on Driving 101. Take the stress out of back-to-school travel by practicing these safe driving tips.

Steer away from old habits

Even something as simple as gripping a steering wheel can impact safety. According to Hankook Tire's most recent Gauge Index, 66 percent of drivers position their hands at "10 and 2 o'clock." While this was once a widely instructed technique, driving safety experts now recommend keeping your hands at "9 and 3 o'clock." In the case of an accident, this slight shift can prevent a deploying airbag from forcing the driver's hands into his or her own head. Younger drivers are moving away from the traditional steering grip, as only 26 percent of respondents aged 18-34 drive with their hands at "10 and 2," yet close to three out of four drivers over the age of 34 still follow the old form.

However, drivers can — and do — develop safer driving awareness with experience, despite not always being taught key fundamentals when first learning to drive. The Hankook Gauge Index found that while only 38 percent of drivers were taught to provide one car length of space for every 10 mph when driving at high speeds, 69 percent now follow that rule. Similarly, only 32 percent of drivers were taught to use low-beam lights in heavy rain, snow, sleet or fog, and now over half (51 percent) do so. While some driving behaviors have become routine, key fundamentals can have an impact on safety.

School-zone safety

Student pickups and drop-offs are chaotic and busy times, and reduced speed limits create safer driving environments for parents, students and teachers. While 71 percent of Americans drive over the speed limit in normal traffic zones, nearly the same number (73 percent) report that they slow down in school zones.

Although a high percentage of American drivers heed school-zone laws, close to 25 percent still report driving over the speed limit in school zones. Driving even a mile or two over the speed limit in school zones can result in a speeding ticket. Drivers should keep an eye out for traffic signs promoting modified speed limits to not just create a safer environment, but also to avoid traffic violations.

Back to college

Sixty-six percent of current and former college students say they had (or have) a car during their time on campus. Commuting to and from home or work and exploring the college town can add to the wear and tear of your vehicle. Checking the condition of the vehicle and its tires is especially important for college students who often neglect car care for their studies.

While over 70 percent of drivers are aware that healthy tire tread helps support improved traction and better mileage, there is a lack of consistency when it comes to monitoring. In fact, 69 percent of drivers check their tread less than once a month, including 33 percent of drivers who rely solely on their mechanic to check when the car is being serviced. There are many reliable ways for consumers to check tire tread on their vehicles and their children's vehicles, including the use of a tread depth gauge, tread wear indicators or the "penny test."

More awareness and maintenance of tire tread can lead to greater road safety this fall. Should tires need to be replaced, drivers can take advantage of rebate programs such as Hankook's 2017 Great Hit promotion, which can save drivers up to $100 on qualifying tires through September 30.
]]>
http://images.brandpointcontent.s3.amazonaws.com/31614292_thumb.jpg
http://images.brandpointcontent.s3.amazonaws.com/31614292_web.jpg
http://images.brandpointcontent.s3.amazonaws.com/31614292_wide.jpg